The PROCESS
PLATFORM
FOR LARGE
ORGANIZATIONS
We deliver effective, tailored solutions.
Syndatis AIR is a modern platform for document and task workflow, successfully used by the largest organizations. A versatile engine created and implemented by people with over 20 years of experience in optimizing processes in large companies guarantee success in your project.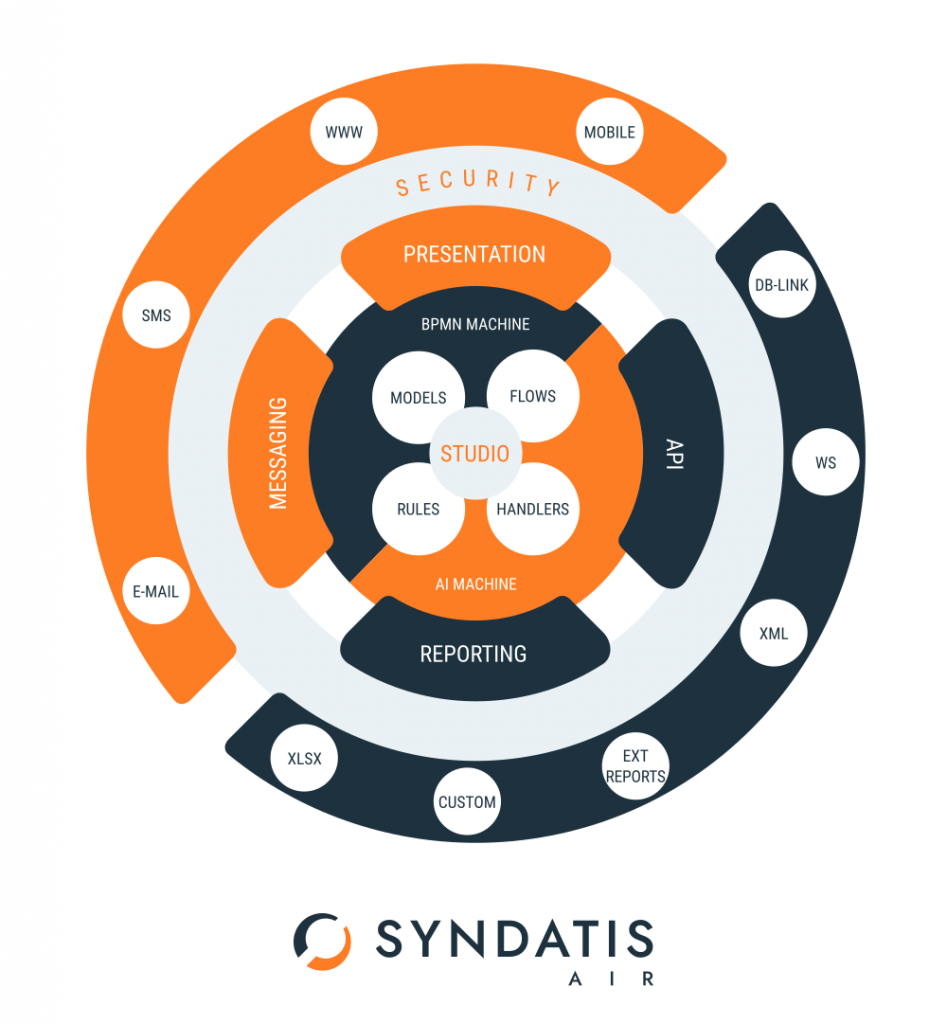 We use proven technological solutions and tailor them closely to the client's needs. Our platform, thanks to hundreds of ready-made handlers, allows for quick modeling and delivery of solutions to even the most difficult problems.
We will integrate with any systems in your organization. We ensure convenient flow and processing of information.
Syndatis AIR is your processes and your data. Their security is crucial: the system has been verified in demanding corporate environments, undergoes cyclical reviews for compliance with good practices (including OWASP), and ensures compliance with GDPR requirements.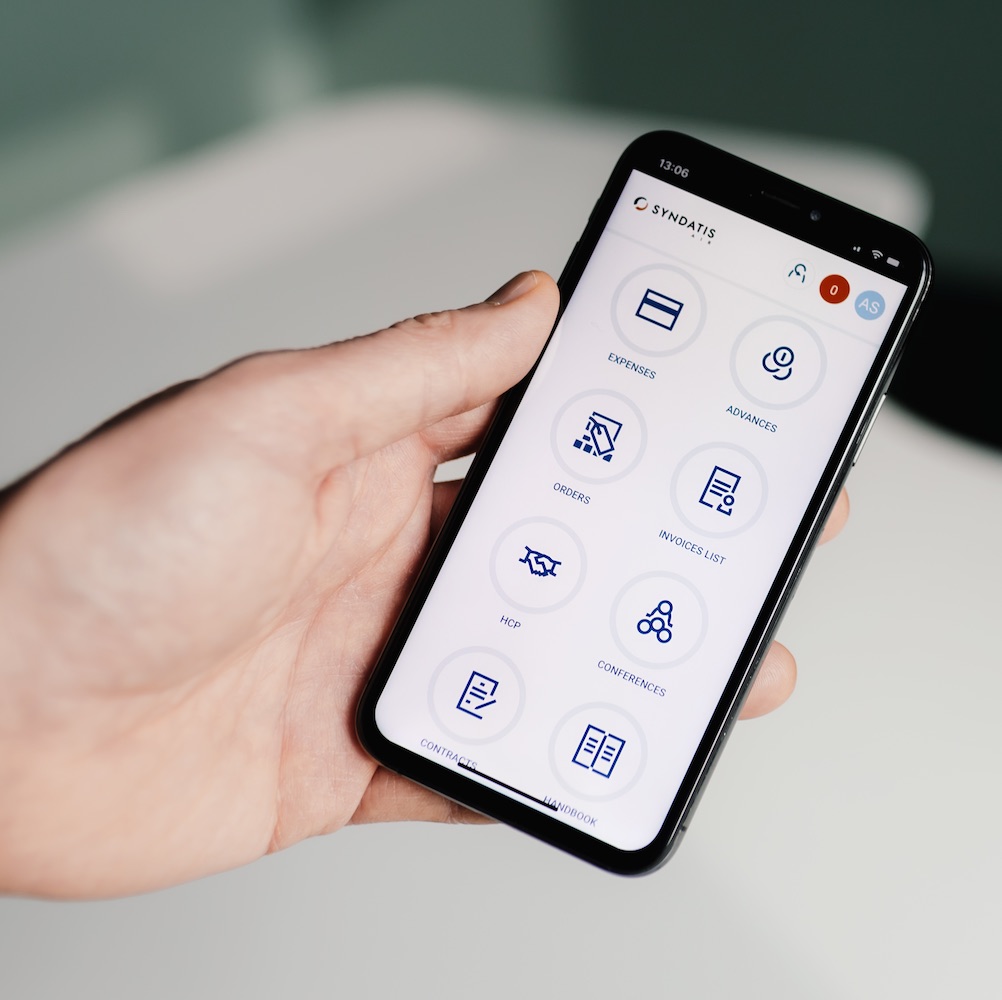 The ergonomic user interface makes daily work easier. Convenient filters and reminders allow you to focus on what is important. A set of essential information is always within reach and in sight.
If you do not want to configure document workflow rules, the system will learn to direct them itself. What's more, it will suggest the most accurate values ​​in the forms. The machine learning module is not only the artificial intelligence of the system, but also the wisdom of experienced designers.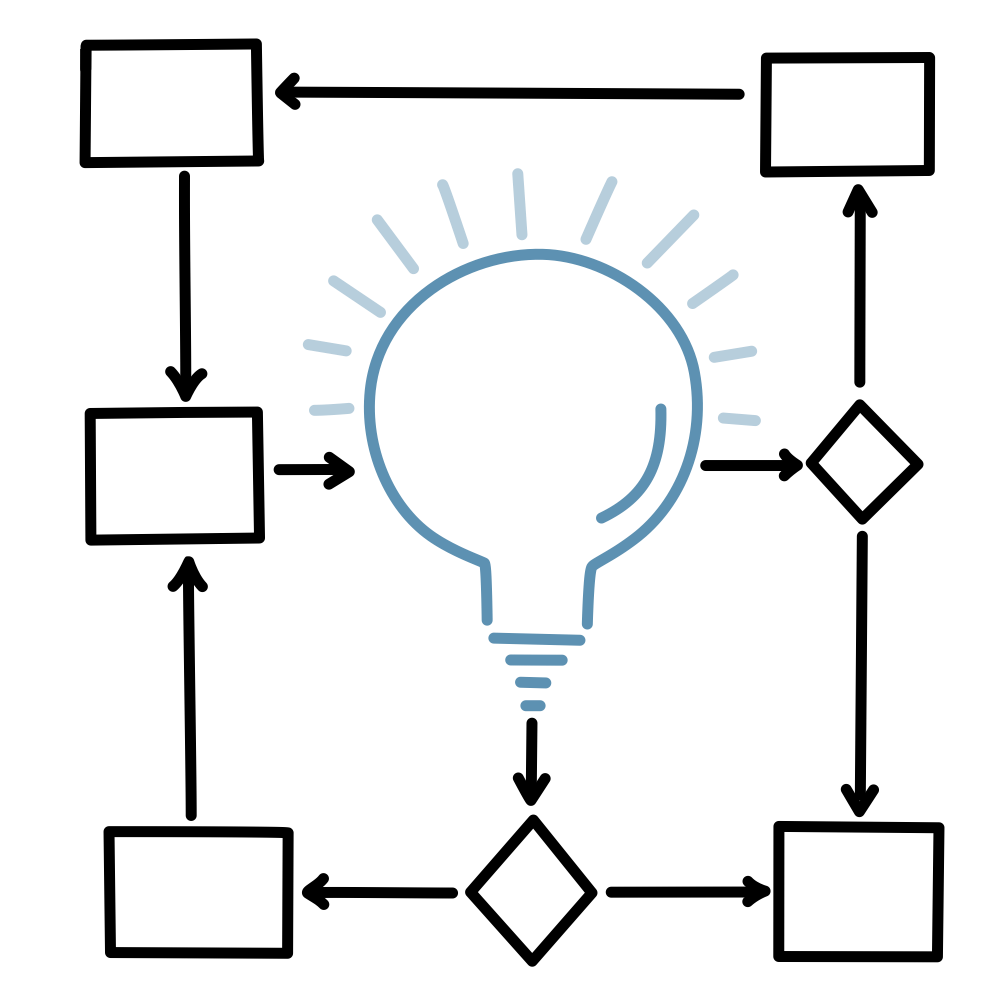 Strictly According To The Rules
If you prefer to establish rules, the system will allow you to do so in a sophisticated way. The document workflows described in the BPMN 2.0 standard, supported by handling complex logic and configured calculations, will handle all, even the most difficult cases.
A huge wealth of ready-made solutions allows the implementation of any complex business rule. Calculations, validations, standing data narrowing, suggestions, complex process conditions – all of this makes up a functionally rich system that will shine in your organization.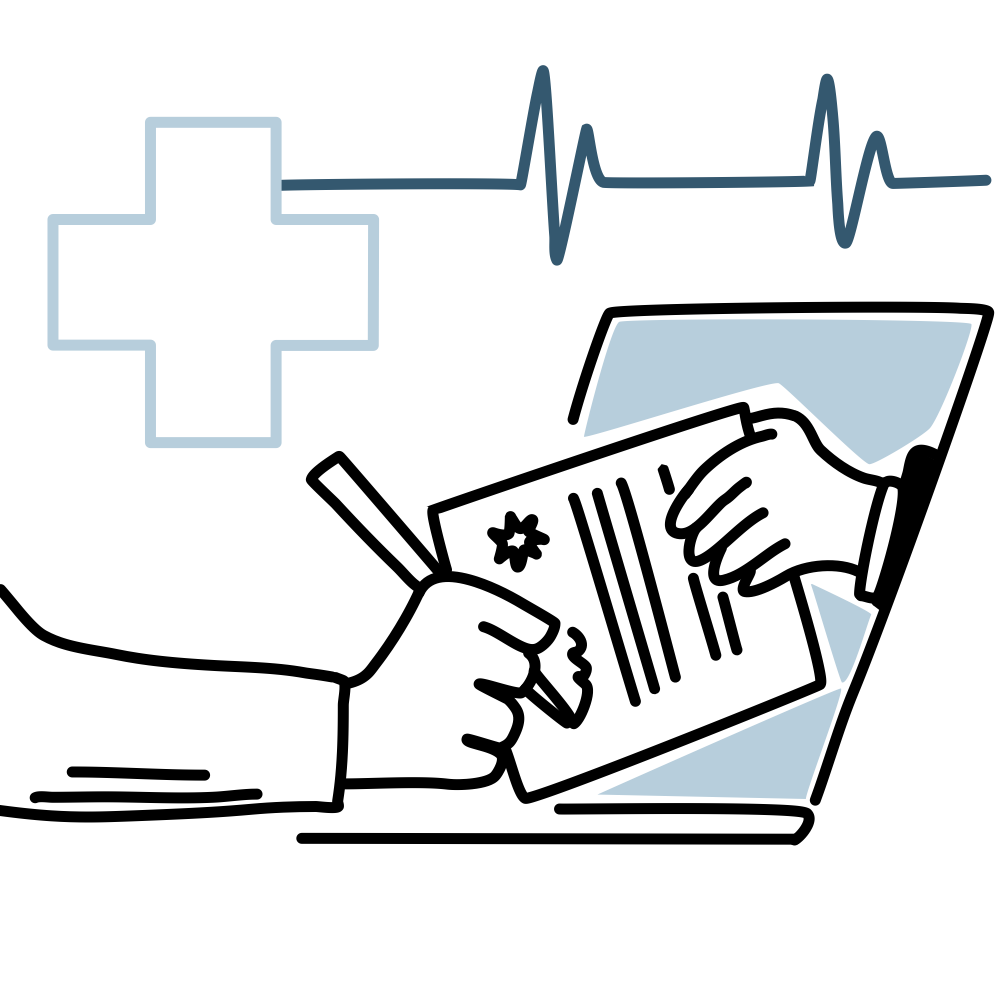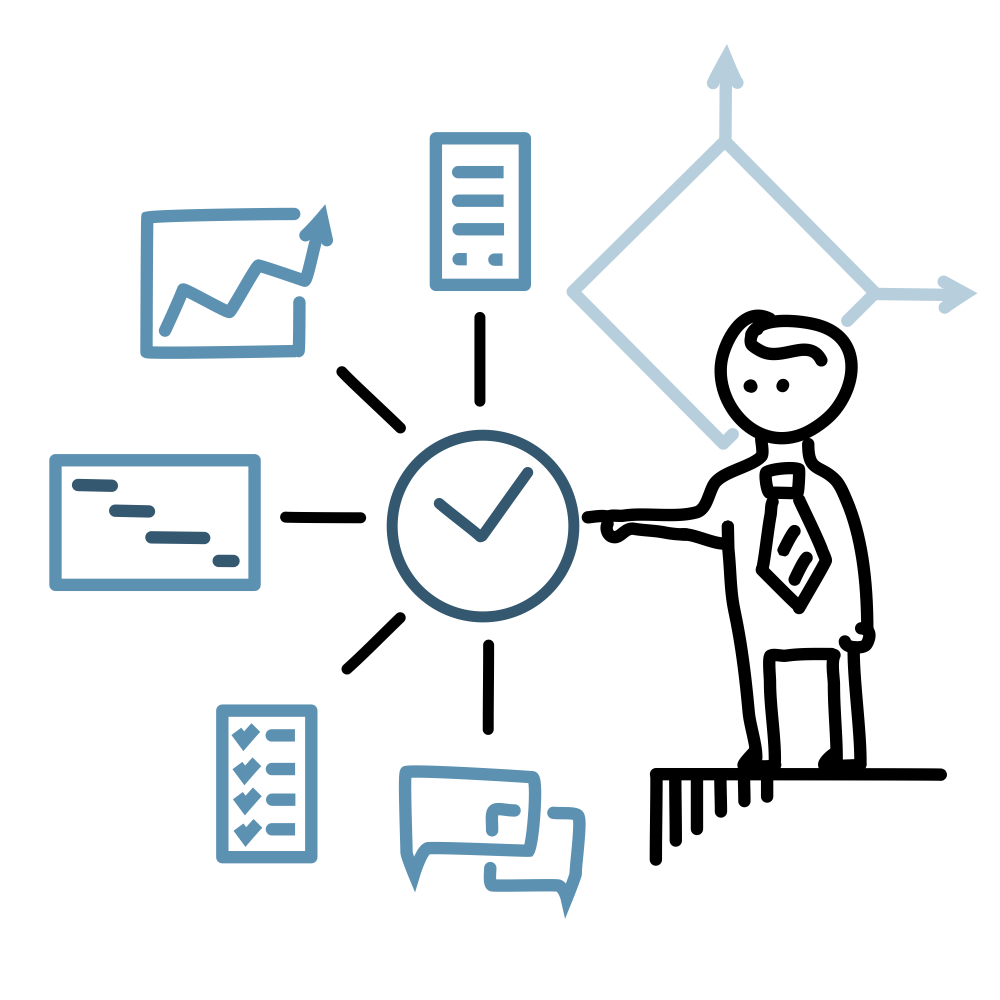 Clear information about the process status allows every participant to quickly understand the situation. Email and system notifications help to move matters forward quickly.
Integration with Your Environment
We never operate in a vacuum. Syndatis AIR interacts with other systems in your organization – it retrieves and sends data, provides process actions through its own API, generates reports, and even communicates with people outside the organization if necessary. With the layer of connectors, you can quickly connect to external interfaces and retrieve data from them. Efficient integration is the key to successful implementation.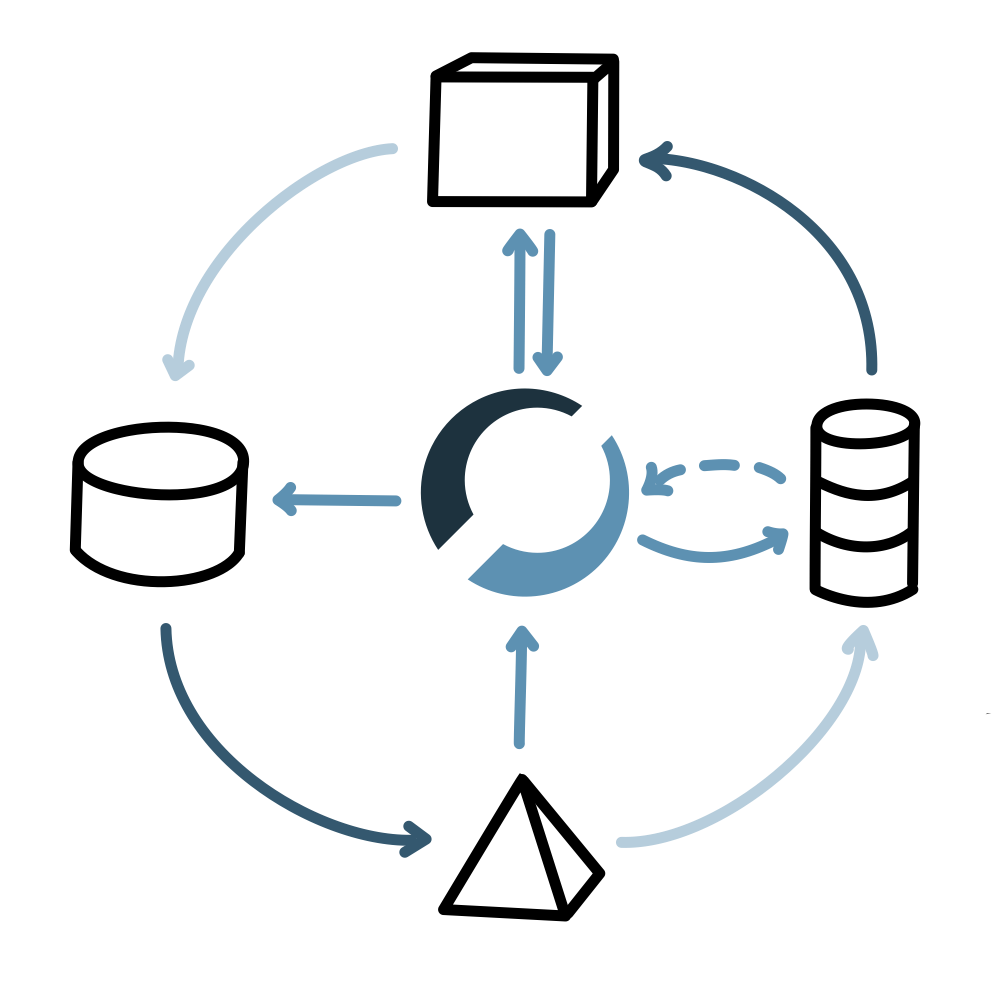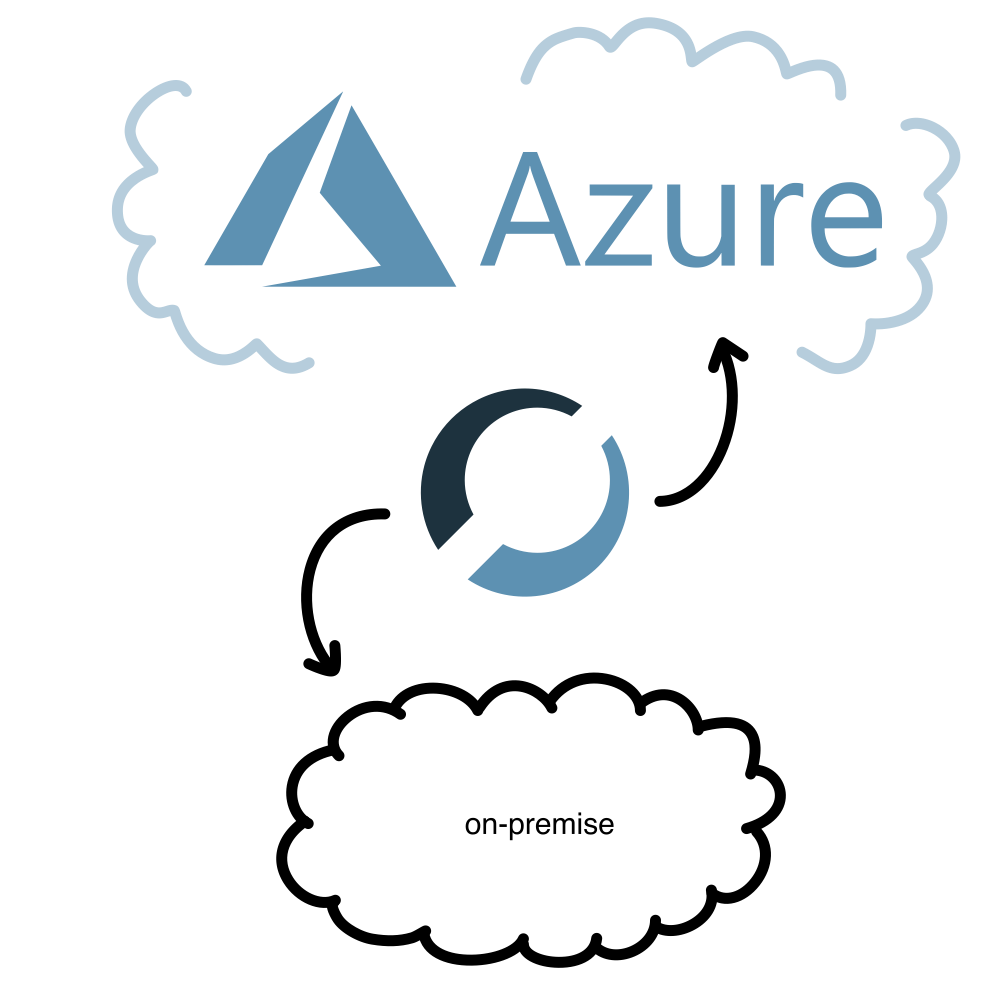 At your place or in the cloud?
Your data must be secure. Syndatis AIR processes financial, personal, or sensitive (in terms of GDPR) data. We use standard security measures such as encrypted connections and data, as well as integration with your authentication system. We constantly reinforce protection and respond quickly to the appearance of new vulnerabilities in libraries. We offer hosting in the Microsoft Azure cloud, but you can also maintain the system in your infrastructure.
Fast development is possible thanks to efficient tools. The process and document editor allows you to build complex system logic, and forms using a special domain-specific language defining ontologies (i.e., blocks of fields connected by logic) – this is our environment that allows us to build solutions for you.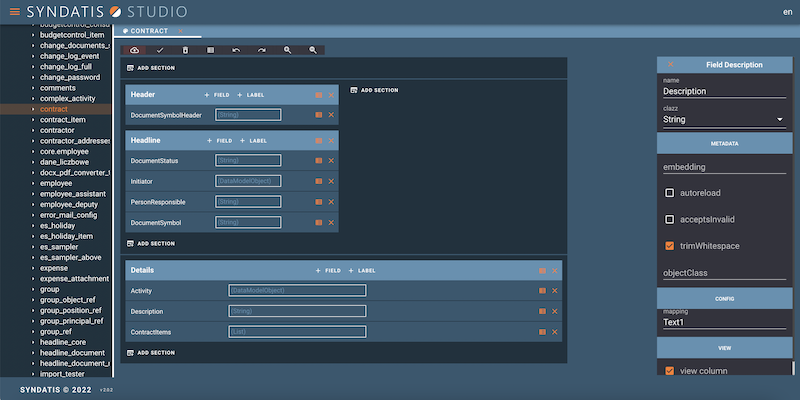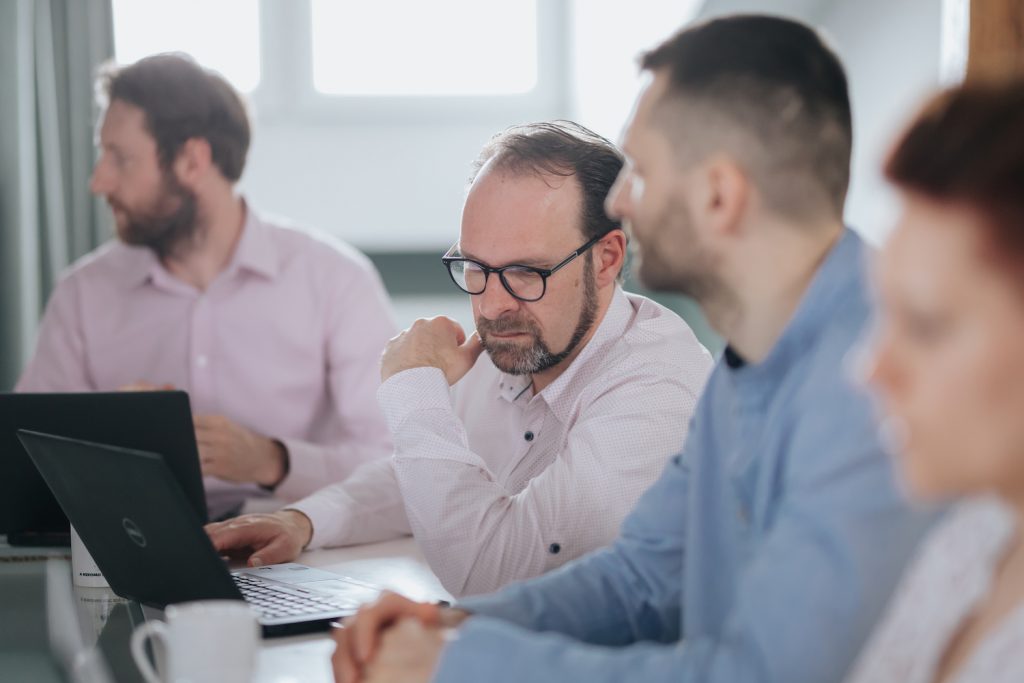 Competencies and Experience
Behind the system are people, some with over twenty years of experience. It was created by excellent professionals and is implemented by sharp analysts. We understand your needs and can respond to them, and after implementation, we will support you competently and efficiently.
We're changing processes for the better.
What business areas do you want to improve?
identyfikacja celów i metryk
budżetowanie
strategie cenowe
zarządzanie relacjami z klientami i partnerami
CRM
Do you see room for improvement here, or maybe you want to automate a different area?
We have prepared solutions for companies such as:
We are answering questions frequently asked offline
Do you have more questions?
Or maybe you're looking for purely advisory solutions? Learn more about Syndatis Consulting.